What People Are Saying About DogWatch of the Western Slope
Rich Aldrich – Grand Junction, CO
We would recommend your system and Charlie to anyone. Thanks again for a great product and even greater service.
We want to hear from you! Write us a review on Google+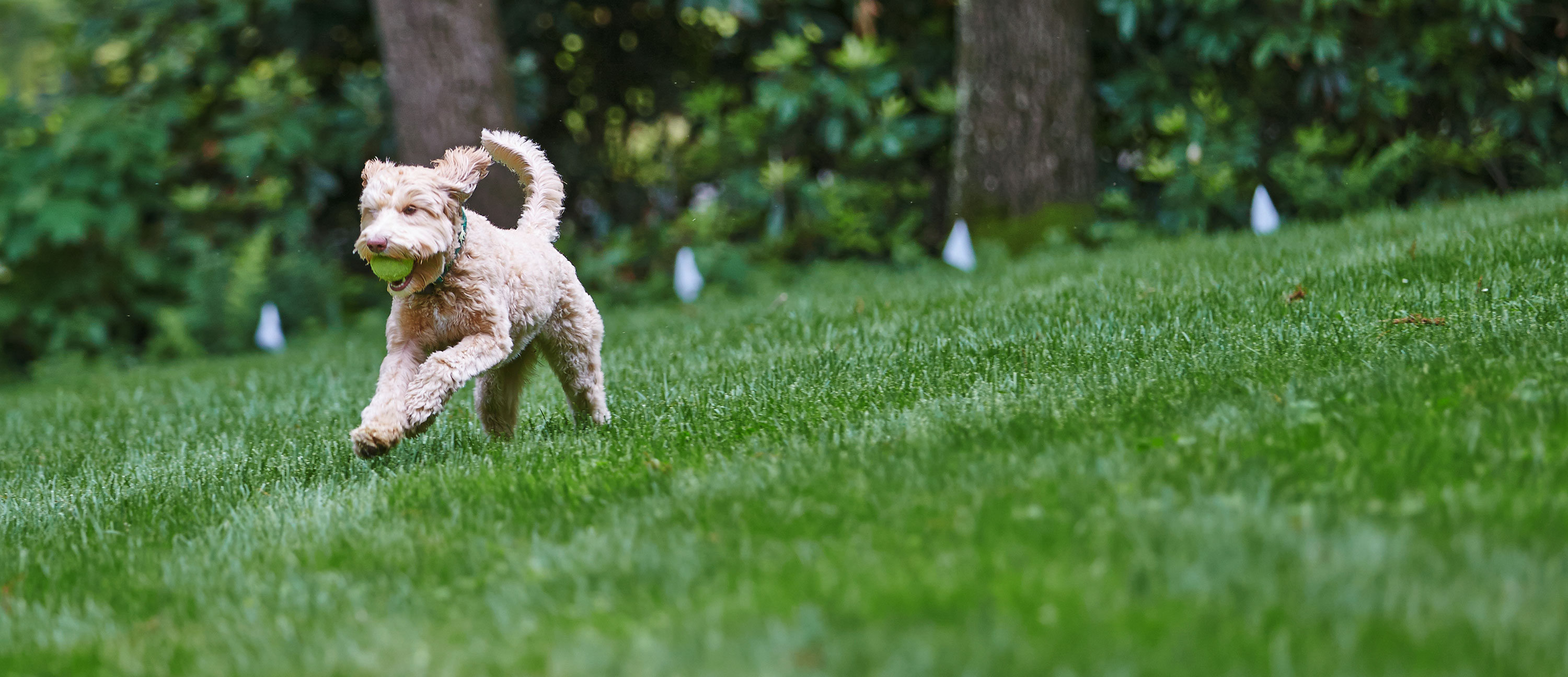 John and Lana Cotner – Ridgway, Colorado
When our Cairn Terrier, Fehrghus, came home from a cheerful afternoon of running pell-mell around the neighborhood with a mouse trap stuck to the top of his head, we knew we had a challenge. He wouldn't stay in our yard (or even close by) and he wouldn't "come" when called – no matter what the offered reward. Playing "try to catch me" was his favorite game and "Give me freedom" seemed to be his inbred motto. Aaaaaaaagggggghhhhhhh! What to do? We needed a solution to assure the adorable rascal didn't run in the street and get hurt.

Here I am to save the day! From a neighbor we learned about DogWatch of the Western Slope. In less than a day, Super Charlie installed the DogWatch system in our 2 ½-acre yard. It then took less than a half hour to train Fehrghus (and us) on using the system. Fehrghus knows to "watch out,"and now gleefully chases chipmunks, but doesn't go past the boundary. We can let him play outside for hours and be confident he won't run into the street.

And while we're still working on his responding to "come," at least he's in sight and safe. Terriers of Scottish heritage – exasperating at times, but we love 'em.

If you want to assure your dog's safety, we strongly suggest calling Charlie or Vicky and getting a DogWatch® system for your yard. It's the best and they're the best! And Feheghus thinks so, too. Arf, arf!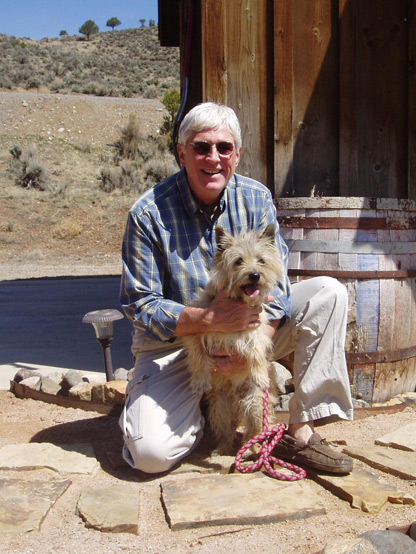 Debbie Farrell – Buena Vista, Colorado
Charlie installed our DogWatch fence when we had one dog about 6 years ago. When I had difficulty with the first dog in training her on the fence (she's a classic "stoic" dog that seems to not react to pain much), Charlie came immediately to help with the training, even though it's a 3 hour drive from his home to mine.

When a snowplow severed one of the lines and snow prevented his getting there, he talked me through how to repair the line myself. The service that Vicci and Charlie provide is absolutely top notch. And the product is wonderful. I now have three dogs – and I can watch them chase herds of antelope or deer on the property, knowing that they will never actually cross the line. In fact, each season, the antelope or deer seem to learn just where that line is and they retreat just a bit beyond and know they can get away with it.

I would highly recommend DogWatch and even more highly recommend using Vicci and Charlie for your installation and ongoing service.
Rich Aldrich  – Grand Junction, CO
Just got our DogWatch system and are very happy with the results. Your rep, Charlie Spencer, has done an excellent job with our system and with our two pups, Skye and Bear. He is a great communicator and certainly knows dogs. We would recommend your system and Charlie to anyone. Thanks again for a great product and even greater service.
Jay Wannamaker – Durango, CO
Charlie, thank you for your prompt and professional services. Finn is doing great, and has not gone through the boundary even with his collar off and people, dogs and horses walking by. We love the system. Worth every penny.
Mike Ruse and Yellow Lab – Seqouia Grand Junction, CO
DogWatch's Hidden Fence has really surprised me, being a skeptic. However, it works better than a fenced in yard and is one of the best investments I have ever purchased. I have now had it over two years.
Kathy
I am writing to tell you how pleased we are with our hidden fence. You and your wife were so easy to work with. Your love for dogs is apparent. Pringles just loved you.
The fence has enhanced our lives so much. Pringles no longer has to be on leash when we are outside. As you know, we are on a very busy intersection and knowing that Pringles is safe is a great relief. He has full use of our 1.5 acres and can roam and sniff till his heart's content.
The fence is very effective. Recently, a neighbor dog came close to our property but Pringles did not even attempt to cross the barrier! We have horses next door, which Pringles always liked to visit (without permission). Now he just observes them and has not even tried to go off his property. It's as though they no longer hold any interest for him.
The training was very easy. The key is consistency. Pringles caught on very quickly and has not fought against his new boundaries.
The peace of mind we have now is priceless. It was money well spent! Thank you for your wonderful product, your expertise and your kind attention to our training as well as Pringles training.
Jeff and Diane
Jeff and I would like to send you a big Thank You! Maggie is doing great, even with deer or foxes on the other side of the fence. It was much harder for me than for her! (You must hear that ALL the time!) I'm glad we stuck with it. Feel free to give our names to anyone with questions.
John and Jennifer
Our rescue dog Tuba (plot hound) found us on a highway near Tuba City AZ about 3 years ago. Tuba is a hound; he follows his nose. The day we brought him home he ran off chasing who knows what.  We heard about Charlie and DogWatch from our neighbors. We decided to try DogWatch because we were not going to build a regular fence. I honestly had my doubts that an electric fence would hold Tuba in.  I am so glad that I was wrong. Tuba has not crossed the line once. That is a miracle considering the deer, elk, chip monks, mice and other dogs that we have running through and around our yard.
Tell Us Your DogWatch Story!
We'd love to hear from you, too! Please consider filling out our customer feedback survey to tell us about your experience with DogWatch.